About Me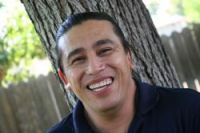 My name is Mark Sidhu, and I am a Certified Massage Therapist.Certified by the California Massage Therapy Council. I am also a professional member of the American Massage Therapy Association (AMTA). In 2003, I completed my professional education and training at the National Holistic Institute, one of the largest and most respected massage therapy schools in the nation.

Over the past eighteen years, I have offered a variety of massage therapy techniques to my clients. Unlike the "day at the spa", my massages focus on improving well-being by loosening, stretching, lengthening, releasing tight muscles, helping heal injuries, and improving energy flow in addition to reducing stress.

Keep in mind that my blend of styles can initially cause some discomfort, but generally helps the body and promotes healing and repairing injuries.